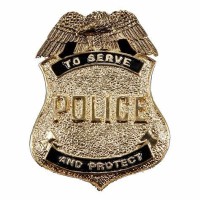 Order Invoiceing 

Ordering invoices

:
Because we are a third-party seller, buyers will receive 2 different receipts one from Angels of Compassion with the items name, item numbers or letters, total cost, the address of the customer, customer name, phone number, credit card number, type of card and email address. The other will be from Brick House Security with customer name, address, items name, and numbers or letters, tracking number, custom tricking number, total cost, phone number, and email address. It is important to keep this recipe because it allows you to track your items, exchange them if needed or purchases a warranty,  service calls or help set up.    
Disclaimer:

  Angels of Compassion is obligated to offer you all the services that Brick House Security has to offer. Only by them and though them only and not Angels of Compassion is the continued customer service agreement by purchase. However, when it comes to pricing on items we are obligated to make sure that you receive the best deal possible, as for equipment replacement, set-ups or questions regarding your order you must contact Brick House Security at 1-800-654-7966.     
Pricing:
Our goal is to get you what you want for a much lower cost. If there is anything on Brick House Security web page that you find interesting but the cost is a little too much, just give us a call and we get that cost down. I'm not sure how much but I am sure that we can get it down for you.